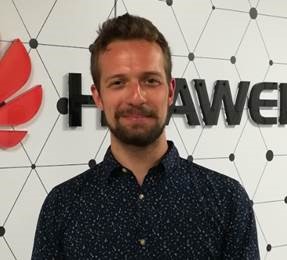 Riccardo Marchetti graduated with honours in Electronic Engineering (Curriculum Photonics) at the University of Pavia in 2014 with a dissertation regarding the study and characterization of hybridly integrated III-V on Si Semiconductor Optical Amplifiers (SOAs).
He then joined the Integrated Photonics Lab of University of Pavia, where he obtained the PhD in Optoelectronics in 2018, and held the position of Research Associate.
During this period his main research interests regarded the fields of integrated Photonics and Silicon Photonics, for applications in Telecom and Biomedics. He was involved in the FP7 European Project "FABULOUS", aimed at the development of innovative optical components in the context of next generation optical networks,
and spent 6 months as a visiting reasercher at the Optoelectonics Research Centre (ORC) of the University of Southampton, where he had the chance to specialize in the topic of fiber-to-chip optical coupling.
He's currently a research intern  at Huawei Technologies Italia, working on the development of innovative solutions for external cavity semiconductor lasers for Telecom applications.